Turn visitors into engaged and satisfied guests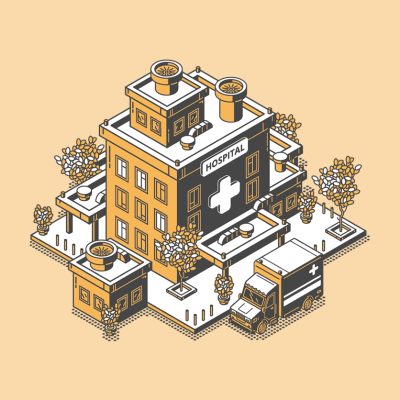 Integrated WiFi, marketing and analytics for health spaces
Health and hospital operators have an opportunity to make their guest experience more pleasant. Access to guest WiFi and value added services can improve relationship with customers and help build a stronger brand and reputation.
inPiazza platform is the solution to help you achieve these goals and many more.
Entertain your visitors with a superior guest WiFi service and make their stay more pleasant
Learn about your guests' demographics and what they want
Build and launch visitor surveys
Publicize your activities and events

Hospitals
Spending time in a hospital may not be the first choice for many of us. Nevertheless the experience can be made more pleasant thanks to caring and more entertainment services. Access to guest WiFi and personalized content can be an opportunity to improve guest experience and to build a stronger reputation in the market.

Clinics
Similarly to hospitals, clinics are not the place where we'd like to spend our valuable time. Nevertheless staying can be made more pleasant thanks to free internet access and tailored services.

Care home
Many private and public nursing homes for elderly and people with difficulties are adopting digital technology to get better their lives and facilitate interaction with families. Such approach makes people feel more involved and benefits the creation of stronger ties with the residence operator.

Healthcare
Like for the other sub-verticals, digital creates an opportunity to provide a superior service and to create a personal touch which is held in high consideration by patients and their dear ones.
The client is a multi-site private hospital company that cares for thousands of people each year. The management values the quality of its guests' experience. It started offering free WiFi a few years ago and is currently using it to build a proprietary CRM to be used to solicit donations and participation in charitable initiatives.