Case study – WiFi Humanitas
WiFi in Humanitas: improves patient experience
Humanitas is a highly specialized teaching and research hospital. It combines specialized centers for the treatment of cancers, cardiovascular diseases, neurological and orthopedic disorders, as well as an Ophthalmology Centre and a Fertility Center.
The hospital is also equipped with Emergency and Radiotherapy areas.
It is composed by several different sites in three Italian regions, serving almost 1 million patients per year.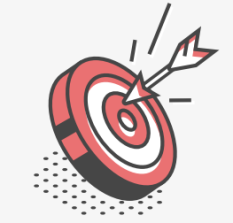 Humanitas has an extensive WiFi coverage in its structures, built to support internal operations and activities for doctors, nurses and staff.
With the increase of attention to patient's digital needs, the Hospital decided to extend this WiFi infrastructure, with the double intention of making their patient journey easier, and of having a digital touch point with them.
The digital infrastructure was then to be shared between sensitive, internal patient information for internal usage, and guest, public patient traffic. A powerful and flexible user and traffic management platform was then needed, to provide efficient onboarding but also to be able to maintain the traffic segregation which is needed in public health structures.
Moreover, the envisioned platform should have made available tools and features to support the evolution of the Patient Journey Management, which includes the capability to provide multiple onboarding tiers, GDPR consent management, informative mechanisms and analytics tools.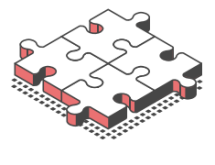 In order to deliver such a delicate and crucial service in an efficient manner, and to keep a continuous control over data gathered from the patients, Humanitas has chosen to internalize the Authentication platform on its datacenter, thus having full control over it.
The InPiazza Platform has therefore been installed and delivered on the private Humanitas datacenter, with direct network connection with the WiFi infrastructure and no contact with the outside.
Different user tiers have been established, in order to treat every user of the WiFi network in the Humanitas campus with dedicated policies:
WiFi Guests: occasional users, who exploit WiFi connectivity while waiting before a visit, or while they wait for their companions to be visited/treated.
Such users are self-authenticated, with a combination of Social Logins and SMS authentication;
WiFi Patients: patients who stay in the structure for a long time and who need a more stable and persistent connectivity. Those users are authenticated through an Access code provided when they start their stay;
WiFi Conference: users who participate to conferences, conventions and symposiums in the Congress Center of the campus. Participants are authenticated through a Conference code, which is specific for each conference and which is provided to the participants together with the conference materials. Users are requested to provide some information when they log in (such as their job, affiliation, etc).
Every user tier is treated with a specific policy, in terms of available Internet access duration, bandwidth, traffic quantity, number of contemporary devices and so on, so that every user receives a service
which is specifically tailored to his needs.
Special attention is paid to the privacy of the users, given the delicate environment in which the WiFi network is operated; the whole process is GDPR compliant and all the consents are gathered and treated in the most respectful way.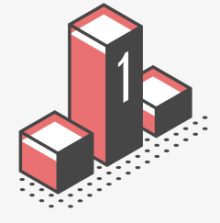 The service has been employed by hundreds of thousands of users, with an average of 1000 contemporary users during working hours and with high return rates.
InPiazza is happy to support health structures to drive their Patient Journey!
"The WiFi service provided by Humanitas' infrastructure and the InPiazza Platform has been widely appreciated by the end users, who enjoy a better patient experience in the Humanitas campus"
Flavio Tavarnelli
Network and Cybersecurity Manager at Humanitas S.p.A.