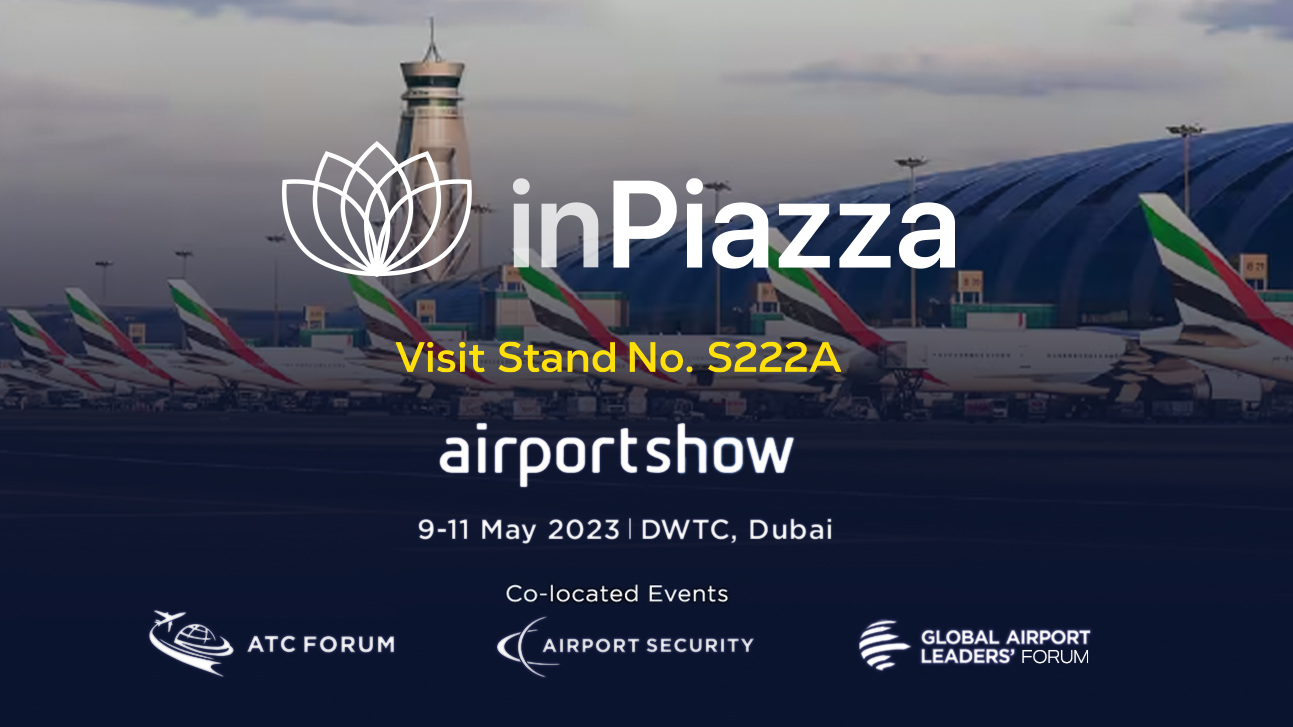 inPiazza at Airport Show 2023 in Dubai
Also this year inPiazza is back in Dubai for the Airport Show 2023, the largest annual gathering of aviation professionals in MEASA.
Our booth in ITA Dubai Office was an excellent opportunity for networking and idea sharing.
We showed how to engage passengers in the airport sector and monitor flows with our platform MobiMesh inPiazza.
We collected the highlights from the trade show: airports need for new and more effective ways to collect user feedback.
Customer Satisfaction features of the MobiMesh inPiazza platform are an effective, immediate and easy-to-use solution for this challenge.