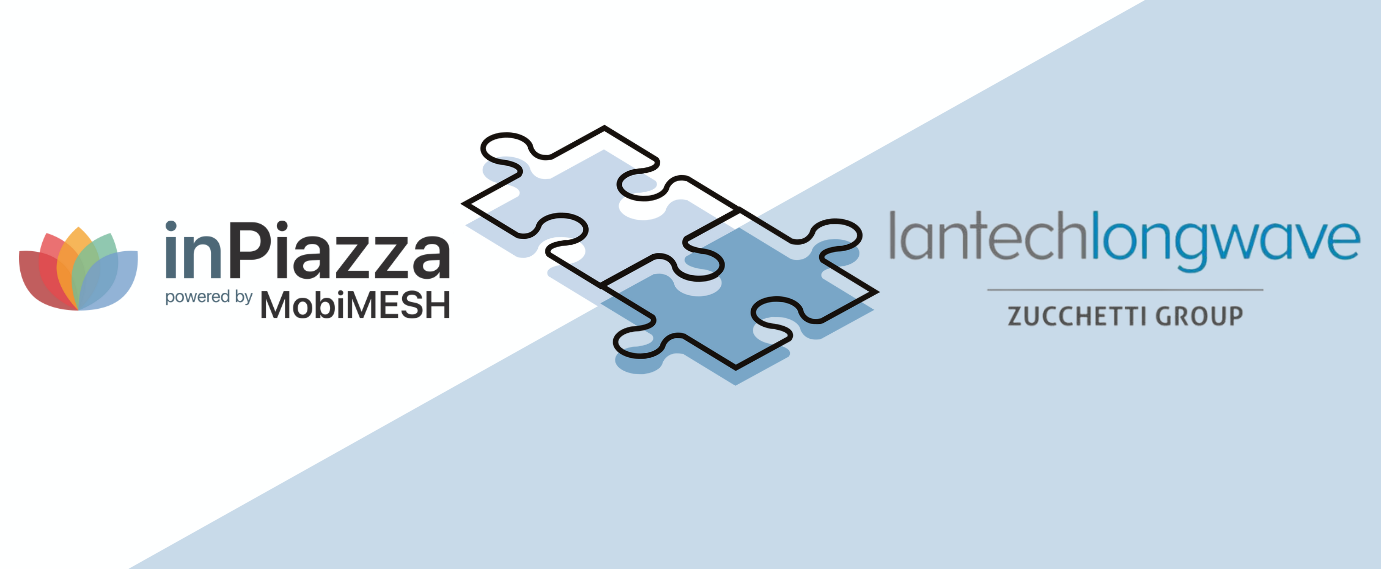 New partnership inPiazza & Lantech Longwave
MobiMesh inPiazza is proud to announce a new partnership with Lantech Longwave.
Lantech Longwave is Digital Advisor offering innovative and modular technology solutions tailored to customer needs, in the areas of Security, Datacenter & Cloud, Networking, Unified Communication e Collaboration, Integrazione AV & Sviluppo Software.
By expanding Longwave's WiFi infrastructure portfolio, inPiazza will deliver a value-added solution featured by WiFi engagement, Proximity Marketing and Location analytics modules.
inPiazza is technology and hardware independent and is compatible with Cisco, Fortinet, Huawei, HPE/Aruba, Extreme Networks and leading vendors in Networking.
inPiazza and Longwave thanks to joint work can provide useful services to customers in order to expand and optimize digital interactions with end users and manage targeted marketing campaigns, leveraging data collected in physical locations through users' WiFi network registration.