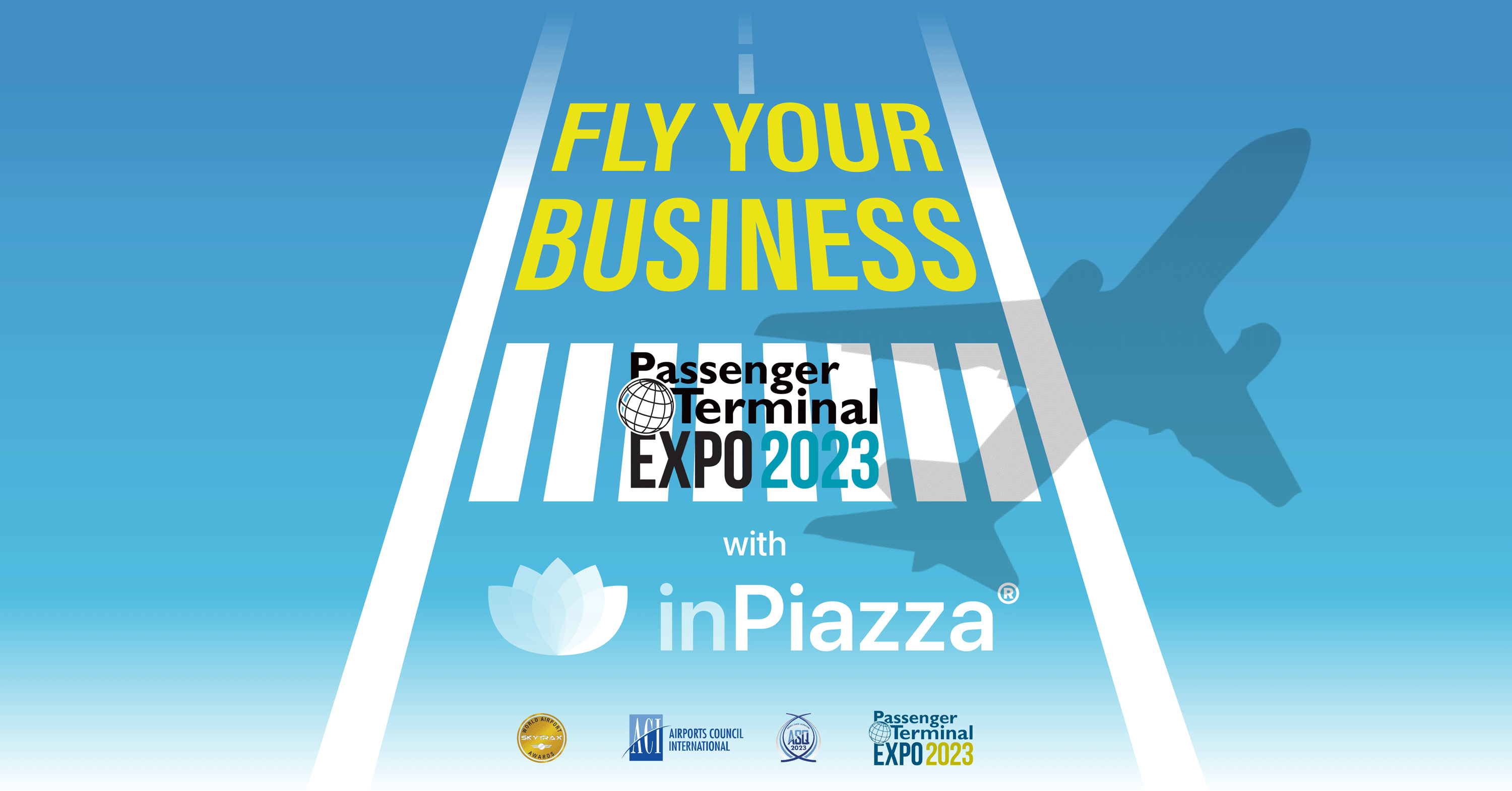 Passenger Terminal EXPO 2023 Amsterdam
inPiazza flew to Amsterdam this time to participate in the Passenger Terminal EXPO & Conference.
It was a tradeshow full of meetings with figures from the airport industry and an opportunity to grow by learning about the needs of this business.
We could get in touch with experts who gave us innovative insights to contribute with a complete platform useful both to open a communication channel with passengers and to analyze flow data in airport terminals.
We demonstrated to the fair visitors the advantages of the inPiazza platform for this industry, which first can offer a good WiFi service in the terminal that is helpful for the airport's reputation within the ACI ranking.
Secondly, the inPiazza platform makes it possible to customize marketing actions along the customer journey and set up instant customer satisfaction to receive feedback from passengers improving airport performance.
To find out about our airport projects visit our case study page.