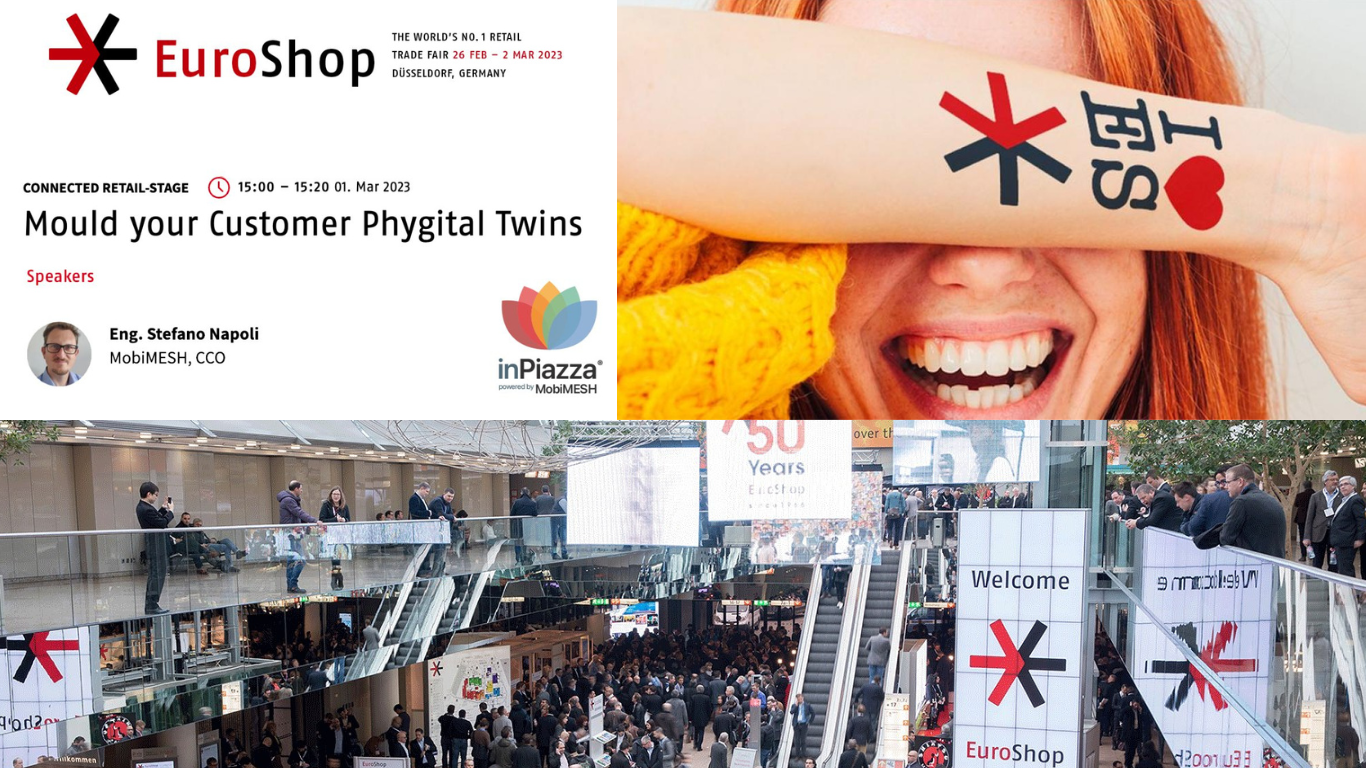 Talking about retail analytics at EuroShop 2023 in Düsseldorf
On February 26, 2023, inPiazza attended EuroShop in Dusseldorf, the The World's No. 1 Retail Trade Fair.
EuroShop is the largest trade show in the retail field in which to learn about emerging trends in this sector. This was an inspiring experience and interesting opportunity to interface with the realities of the retail industry.
Our collegue Stefano Napoli went up on stage to talk "How to mould your Customer Phygital Twins". He spoke about our inPiazza platform with an emphasis on providing companies with a Retail Analytics and Engagement tool that can analyze and cross-reference consumer behavior information in physical stores with data coming from online.
In the past few years, technological innovation has led to the development of the digital twin concept, which represents the alter egos of people as well as customers.
Retail companies can analyze and monitor customer behaviors online. But knowing the physical consumers who pass through or visit physical stores remains essential.
Especially after recovery from the pandemic, it is important for physical stores to be provided with the right tools to analyze the behaviors, preferences, and movements of visitors and customers.
This is where the inPiazza platform comes in, which collects and provides an analytical tool for retailers, as well as the ability to implement omnichannel marketing campaigns that allow you to intercept and engage customers by leveraging WiFi.
Learn more about how to apply our platform in the retail world.